3 Great Day Trips from Berlin (no overnight stay needed)
When you have been living in Berlin for a while but not long enough to go on a vacation in a different country, and wanderlust strikes in, you might want to take into consideration the nearby satellite cities. I haven't been to many, but what I've seen so far really impressed, probably due to the nature and abundance of trees. Brandenburg offers plenty of options. This gave me that feeling of 3rd grade, summer vacation, tiny village, wonder around at day long at my grandparents – those days were bliss.
What can I do with all this nature on my hands?
First of all, you get away from traffic. Think for a second when was the last time when you haven't heard a car for 3 straight hours. Yeah, that's what I thought. Berlin is actually not that polluted, but it's still nice to feel the wind of change every now and then.
Eating under the sun. Second, you can make a picnic. Not everyone living in Berlin is lucky enough to have a terrace and to make cute brunches on late Saturday mornings *green with envy*.  Prepare the day before some sweets bought from the supermarket a 3 course meal that you can take in your backpack without leaking (and that's good for your budget, too!). Tip: if you're making a salad, chop the leaves in the morning before leaving and put the dressing in a small box, it will stay fresh until noon without any problem. If you don't have one of those tiny dressing jars – let me know, I can borrow you mine 🙂 I personally feel that thrill of excitement whenever planning something – if you're on the same page, then it's good for the spirit as well!
Got it! Which places do you recommend?
Potsdam – I know, very predictable, but I love long walks at Neues Palais, Orangerie, Sanssouci Palace, during summer is the nicest! Reachable by S-bahn 🙂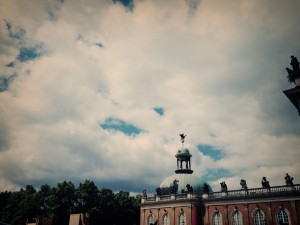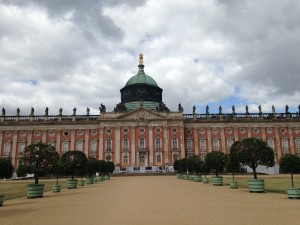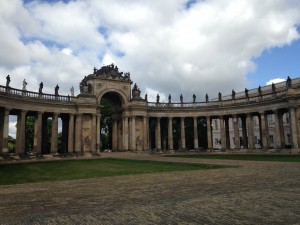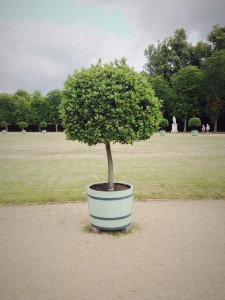 Werder (Havel) – a bit farther from Potsdam, Werder is a city that I have visited during Baumblütenfest and even though it was packed with people, one could still find areas to chill – and have wine made out of fruits. You can get here also by public transportation. Fun fact: one of my friends wanted to drink beer but it was so hard to find, everyone was selling fruit wine! He eventually gave up to raspberry wine.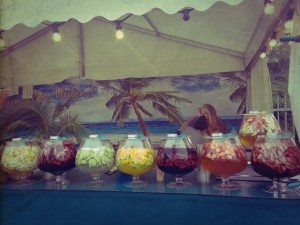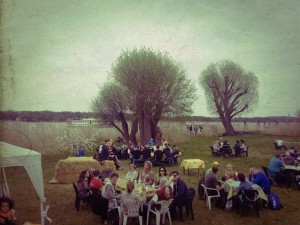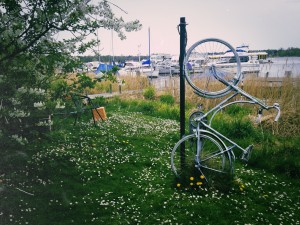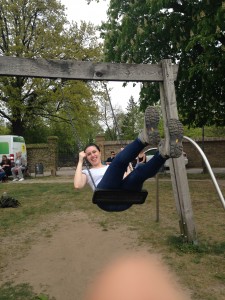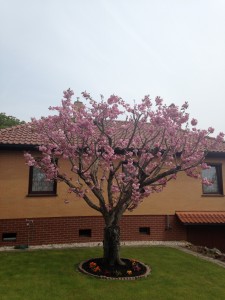 Schönower Heide – translates to Schönow heath. This time I am taking you up in the northern part, in Brandenburg as well. Free parking for cars at the entrance. It is a nature park and there's a fence in the middle of it where animals live. You can see animals as deers and mouflons, observe the nature and have that picnic I have previously suggested 🙂 This area used to be training territory for the army before 1990. Unfortunatelly I have taken very few pictures, I was too busy observing with my eyes rather than through lenses 🙂